Land of regio foutmelding Office 2019
Marco: Help! Ik krijg de volgende foutmelding: "Deze productcode kan niet worden gebruikt in uw land/regio".
Hier nog een foto van de foutmelding.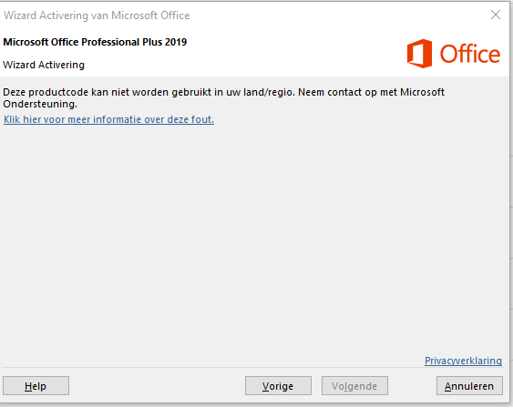 JouwOffice: Land of regio foutmelding Office 2019
Vervelend dat activeren niet lukt! Het is belangrijk om de juiste stappen te ondernemen. Jij hebt gekozen voor "internet activeren", maar je moet telefonisch activeren kiezen (zie foto). Bekijk Contact us here. de volledige installatie handleiding van Office 2019 professional plus voor Windows.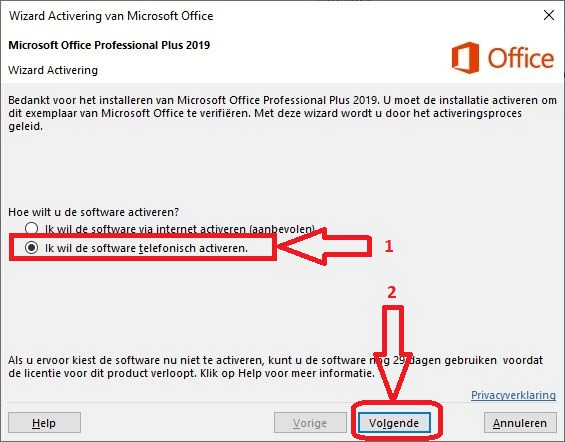 Marco: Bedankt! Met telefonische activatie is het gelukt! Top!
JouwOffice: Tip: bekijk ook de activatie video hier.
Mocht je toch nog vragen hebben? Je kunt via Contact us here. altijd contact met ons opnemen per mail of via de chat.